A Comprehensive Guide to Courses in Canada After 12th Grade
Sulekha
Study Abroad Team
28/07/2023
Why Do Aspirants Prefer Studying in Canada after the 12th?
Studying in Canada after the 12th grade offers a global platform to aspirants. Students can select advanced programs and an open environment to explore by studying in Canada. Furthermore, pursuing higher education in Canada opens doors to numerous portfolios that help students establish successful careers. 
Each year, Canada welcomes international students from around the globe. By studying in Canada, one can invest in their future correctly. Moreover, the PG courses in Canada boast worldwide recognition among employers. Listed are some reasons why aspirants prefer studying in Canada.
One of the key reasons why aspirants prefer studying in Canada is affordable tuition fees. Pursuing an undergraduate or postgraduate degree in Canada isn't expensive than other famous study-abroad destinations. Moreover, aspirants can access a wide variety of fully-funded scholarship programs.
The Country has a Renowned Quality of Life 
Another reason behind the popularity of Canada among students is the country's high living standards. The international students will benefit from the same rights that secure other native Canadians. The country actively promotes diversity and equality among all sections of the society. Therefore, students can access a stable learning environment in Canada.
High-Quality and Flexible Degree Courses 
Canada is pretty famous for providing high-quality education and research opportunities. Aspirants will also have the flexibility to transfer between levels and types of courses without facing any hindrance. In other words, the academic infrastructure in Canada is highly flexible.
Qualifications Gained from Canadian Universities are Recognized Worldwide 
The qualifications gained from Canadian universities are recognized worldwide. Degrees obtained from Canada will ensure that the candidate gets desired exposure. Moreover, significant employers typically prefer candidates with degrees obtained from Canadian universities.
A Straightforward Admission Procedure 
The admission procedure in Canadian universities is straightforward compared to institutes in other countries. In Canada, the admissions are solely based on previous results and the interest of the student. Furthermore, Canadian universities' acceptance rate is higher than in other countries.  
Moreover, the PG courses in Canada welcome international students worldwide. In other words, it actively promotes diversity.
Things to Know About the Education Framework in Canada
To study in Canada after the 12th grade, aspirants must know about the country's educational framework. The popularity of Canada among international students is mainly due to its advanced educational framework.Besides offering students innumerable opportunities, the Canadian education system ensures that global students feel welcomed. That's why the educational institutes are situated close to scenic landscapes.
After completing a higher education degree course, students also get ample opportunities to gain top-quality work experience. Moreover, valid study permits are sufficient for students to obtain job opportunities in Canada after completing their degree courses.In simple words, there is no need for an aspirant to obtain a separate work permit during the internship. However, if students plan to stay in Canada for a few more years, they must apply for a work visa.
What are the Best Cities to Reside in While Studying in Canada?
Besides knowing about the best courses in Canada after 12th, candidates must also be aware of the top Canadian cities. The picturesque beauty and fantastic landscapes make Canada one of the preferred study-abroad destinations. Listed are the best Canadian cities for students pursuing higher education.
Montreal is popularly referred to as one of the most student-friendly cities worldwide. It is Canada's primary center for education, finance, and other critical business operations. Students can access a wide variety of employment opportunities in Montreal.
The city of Vancouver is well known for its linguistic and ethnic diversity. Therefore, it is a good option for international students to settle here after 12th grade. Besides a thriving art and culture scene, the city is home to numerous corporations.
Ontario's provincial capital, Toronto, is another student-friendly city in Canada for international students. Top business schools like Schulich School of Business and Rotman School of Management are in the city. Students can also get good internship opportunities in Toronto.
The Top Universities in Canada to Pursue Higher Studies After 12th 
Aspirants should know which university offers the best courses in Canada after 12th. One can easily get confused during the application process by seeing the massive number of universities in Canada. Therefore, aspirants must know which university to apply to. Listed are some of the top Canadian universities for international students.
McGill University
University of Toronto
University of Alberta
Waterloo University
University of British Columbia
The universities offering degree programs in Arts and Humanities are as follows.
University of Toronto
Université de Montréal
McGill University
University of Ottawa
Aspirants keen to pursue engineering and technology courses in Canada must know about the below-mentioned universities.
The Queen's University
Western University
University of Toronto
University of Calgary
Canada is also one of the most preferred destinations for students aspiring to study life sciences and medicine. Some popular universities offer degree programs in life sciences and medicine.
Université Laval
University of Ottawa
McMaster University
University of British Columbia
Best Courses in Canada After 12th Grade 
In Canada, aspirants can apply from a wide variety of courses after their 12th grade. The best courses in Canada after 12th science are as follows:
Civil engineering
Bachelor's in Architecture
Undergraduate degree in pharmaceutical sciences
Biomedical engineering
MBBS
One must also know about the certificate programs offered by Canadian universities and colleges.
These programs typically take three to eight months to complete. Candidates can gain a foothold in the competitive Canadian job market by completing certificate courses.Associate degrees are pretty popular among international students. The associate degrees are two-year full-time programs in arts and humanities. After completing an associate program, aspirants can apply for a Bachelor's degree. The undergraduate Bachelor's degrees have a duration of three to four years.Therefore, students must complete the associate degree successfully to increase the likelihood of getting selected for Bachelor's programs. It is an excellent way to increase the employability of a candidate.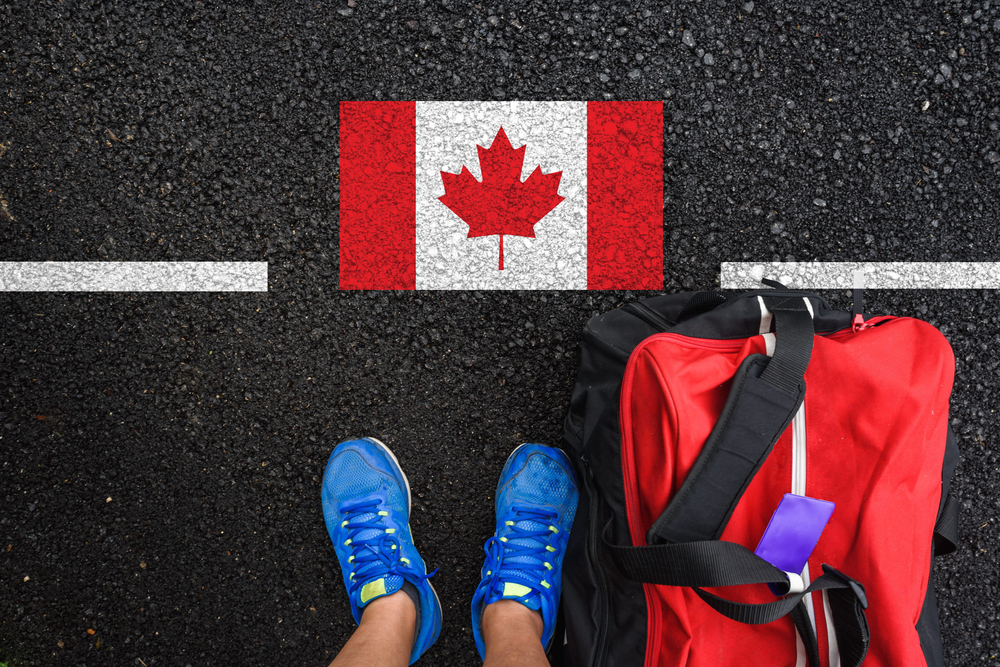 The Language Proficiency Tests for Admission to Canadian Universities 
To complete the admission process hassle-free, aspirants should know about the language proficiency tests. During admission, students must submit the scores of their English language proficiency tests. Here is the list of English language proficiency tests required for admission to the best courses in Canada after 12th science.   
Eligibility Criteria for Bachelor's and Diploma Programs in Canada 
Students need to know about the eligibility criteria for the diploma and Bachelor's programs in Canada. Knowing about the requirements will ensure a stress-free admission process. Candidates must be aware of the following aspects for diploma and certificate-level courses.
For admission to diploma courses, aspirants must obtain 213 TOEFL or 6.5 in the IELTS exams.
The criteria vary from one college to another. Students should always refer to the official website of the college or university to stay updated.
Here is the list of eligibility criteria for admission to UG courses.
Aspirants must have obtained 70% in their 12th-grade exams
An average IELTS score of 7