An In-depth learning of Graduate Record Examinations (GRE)
Sulekha
Study Abroad Team
28/07/2023
Who is eligible for GRE?
The GRE, or the Graduate Record Examinations, is one of the most important tests Indian candidates must attempt if they wish to study abroad. The standardized, multiple-choice exam must be attempted if the student plans to get into a graduate school or business school abroad. Expect GRE scores to be looked into closely by graduate and business schools when they review an application.
Let's look at who is eligible for GRE:
Age Criteria
With a nice percentage of people attempting the GRE test in their 30s, the good news is that there is no upper age limit. A graduate or an undergraduate student who is just about to graduate can attempt the exam. It is not meant for students in high school, though.
Educational Qualifications
ETS, or the authorized body of the GRE, has not set any official educational qualification as the eligibility criteria to appear for it. However, there is an expectation that the candidate must be a graduate or at least someone about to be one. The exam is set for the graduate level.
As a candidate, do understand that GRE is meant to test the readiness for pursuing a post-graduation program, and hence the ideal would be to hold a full-time graduate degree.
Language Skills
Fluency in English is a must. Good English writing and speaking skills will make taking the exam easy. Candidates who want to pursue postgraduate programs in English-speaking countries must be so.
Minimum Scores
A candidate does not need a minimum number of marks or scores in their educational background to qualify to take the exam.
Documentation
A valid passport is required to appear for the GRE exam. In the absence of one, the candidate is required to hold a national photo identity card.
Top Courses and Programs that Need GRE Scores
An Indian student looking to pursue a Master's program in the USA in one of its top-ranking universities has to present their GRE scores. It is a prerequisite for any technical master's degree program such as MS, MBA, MTech, MSC, and MCA.
Not all universities in the USA will require a candidate to submit their GRE score to get a Master's degree. But universities that offer programs in STEM, biotechnology, science engineering, and related field have a high chance of requiring it.
Indian students who wish to study in the USA for a Master's degree take the GRE exam to showcase their ability in a particular field of study. It assesses a candidate's weaknesses and strengths and can thereby guide placement decisions.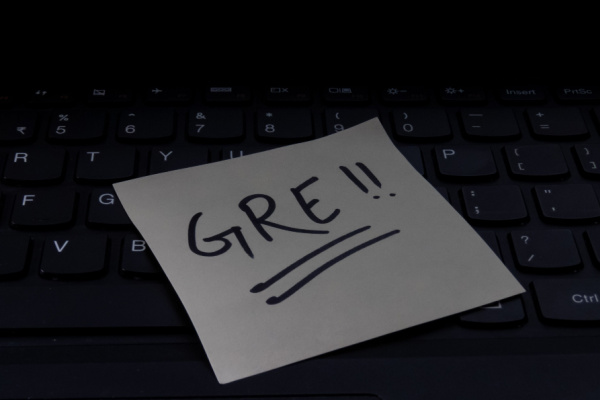 Major Countries and Universities Abroad Accepting GRE Scores
Indian students who want to get their MS or MBA from the United States of America must take their GRE exam because it is one of the prerequisites for getting admitted to a top-ranking American university.
A growing number of foreign countries accept GRE scores from foreign candidates who wish to pursue higher education. In fact, over 90 countries accept GRE scores on the last count. The best countries that accept GRE scores are Canada, the UK, Australia, China, Japan, Germany, Hong Kong, France, Denmark, and Sweden.
Now let's look at the top universities abroad that accept GRE scores.
University of Pennsylvania: This top-ranking American university is also one of its oldest, with a rich history of imparting quality higher education to its students. Moreover, it is also a part of the highly esteemed Ivy League universities. It currently has almost 30,000 students currently o its rolls, which means it offers a tremendous opportunity to students who hail from India with big dreams. It is located in Philadelphia and has some of the best courses in business management, business marketing, real estate, and finance.
University of Virginia:A bedrock of academic brilliance, this university is another one which will accept GRE scores to assess candidates who want to pursue one of its postgraduate programs. It accepts only 23% of students who apply to study here, so they can expect to be a part of an exclusive community of high-achieving students if they can get a seat here. As an Indian student who wants to study abroad, the fact that the University of Virginia has over 10% of students on its roll who are of international origin is great news. The university is located in Charlottesville in Virginia.
Duke University:The private university is one of the most well-renowned in the educational sector in America. Over the years, Duke University has managed to create many brilliant scholars, managers, politicians, and globally recognized scientists. With a low admission rate of 6%, the university offers its various programs and courses through 10 colleges under it, and all of them accept GRE scores for admission to their postgraduate programs.
Brock University: This Canadian university is known for its excellent academic performance in its MBA and MS courses. With a campus in St Catharines, an Indian student will have trouble finding familiar Indian faces if they get accepted. The town has a sizeable overseas student population.
University of Leeds: If an Indian graduate has always wished to go to the UK to complete their Master's program, the University of Leeds is a fine choice. One of the oldest universities in the country, high-quality education, and many career opportunities can be expected here. It has its campus in Leeds, hence the name.
University of Cambridge: One of the best top-ranking universities in the world, the University of Cambridge also accepts GRE scores as one of the benchmarks for assessing student applications. Getting access to the top minds in the world is possible here.
All the universities mentioned offer their students an excellent quality of education and a sense of discipline that help students realize their career dreams.
Understanding the GRE Exam Pattern and Fee Structure
The GRE exam can be taken in 2 ways:
GRE General Test
GRE Subject Test
GRE General Test Exam Pattern
With the GRE General Test, a candidate can opt for either computer-based or paper-based. For the computer-based exam, they will be given 3 hours 45 minutes, and the paper-based exam will be 3 hours 30 minutes.
For computer-based and paper-based exams, the idea is to measure and assess the strength of knowledge through analytical writing, critical thinking, verbal reasoning, and quantitative reasoning. Let's dive in and find out what each section means for candidates.
Analytical Writing: This section will have students articulate complex ideas clearly, support relevant ideas with clear examples and reasoning, sustain a coherent and well-focused conversation, and have a reasonable standard of written English.
Quantitative Reasoning: This section will test their mathematical reasoning prowess. It will require them to demonstrate their ability to understand, analyze and interpret quantitative information, solve mathematical problems using prevalent models, and use basic arithmetic and algebra skills, and they can use an on-screen calculator during this section.
Verbal Reasoning: This section of the GRE exam will have a student analyze a conversation, demonstrate their skills at drawing a conclusion from incomplete data, understand multiple levels of meaning, and also understand the meaning of individual words, sentences, and contexts in English literature.
GRE Subject Test Exam Pattern
The candidate can also opt for the GRE Subject test, which will test them in the following subjects:
Physics
Chemistry
Maths
Psychology
One can choose the subject they want to take the exam in, which will be 2 hours and 50 minutes.
Effective Strategies to Crack GRE with Ease
1: Essays for Analytical Writing Section
A candidate will need to write 2 essays for this section which, as an Indian student, most will probably be able to do fine. This section will not pose a problem if one has written ''for or against'' essays in school, this section will not pose a problem. Two topics will be given, and the candidate will be expected to write for or against them clearly and concisely.
2: Practice Basics for Quantitative Reasoning Section
Mathematical reasoning abilities will have a candidate practice their basics of arithmetic, algebra, data analysis, and geometry, and the best place to start is to revise formulae.
3: Good English Skills for Verbal Reasoning
A strong grasp of English will help students ace this section of the GRE exam. The idea is to assess the skills of conveying thoughts clearly and concisely. They will be tested as to their understanding of the semantics of the English language. They may be asked to fill in the blanks to understand the basic concepts of the passage. They will also get tested for their reading comprehension, which can be multiple-choice.
4: Get Quality Study Materials
It is crucial to get high-quality study material.
So if a student dreams of going abroad for their post-graduation and making a career in a foreign land, make sure the GRE exam is attempted. Reach out to Sulekha.com for a wealth of opportunities and the best academic counselors who can put dreams into an accelerator!