A Complete Guide To Canadian University With IELTS
Sulekha
Study Abroad Team
17/07/2023
7 Mins Read
Type of IELTS Required to Study in Canada 
For students who want to study in Canada, getting high scores in International English Language Testing System (IELTS) can help improve the likelihood of pursuing higher education in any reputable university. The IELTS is among the most prestigious English language tests required for higher education. 
Citizenship and Immigration Canada (CIC) and universities & colleges across Canada accept IELTS. So, taking the IELTS is the right option for aspirants who want to study abroad in Canada.
There are two categories of IELTS the students need for Canadian immigration and study abroad: General Training and Academic.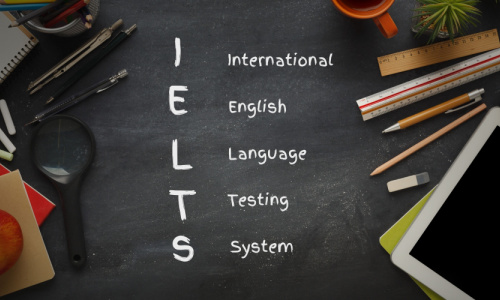 IELTS – General Training: Students who want to pursue a course other than degree levels in an English-speaking school or college may take IELTS General Training. The test assesses the candidate's skills in the English language that they will need to interact with every day in college or social environments. Applicants have the option to take the test on paper and computer only.   
 IELTS – Academic: If international students want to study in Canada at a university (higher education) or an English-speaking environment, they must take the IELTS Academic test. It helps assess if they have the skills to study in English and covers the vocabulary they need in an academic setting. The students can take the test on a computer, on paper, or online at their home or any preferred location.   
Minimum Eligible Band Score Required to Study in Canada 
All universities in Canada require international students from non-native countries to have good proficiency in the English language. This is why English language proficiency tests such as IELTS or TOEFL are mandatory. A good score on the IELTS will improve the candidate's resume and help them get admission to their preferred college or university. 
The minimum IELTS score required will vary based on the requirements of the universities. It also varies depending on the program of study: foundation, undergraduate or postgraduate courses. 
To have a student visa for Canada, a candidate must score at least 6.0 in each of the four IELTS bands – Listening, Reading, Writing, and Speaking. On the other hand, students seeking admission to graduate courses will require a minimum IELTS score of 6.5 and above. If they want to pursue a degree in specialty courses such as Education Studies or engineering, they need an overall IELTS score of 7.0 and a score of 7.0 in each band. 
Some Major Universities in Canada that Accepts IELTS Score
  Quality of education, affordability, and internship opportunities are some reasons that make Canada one of the most sought-after destinations for international students. A candidate must take an English language proficiency test such as the IELTS as part of the application process. Almost all universities in Canada accept IELTS and have different minimum score requirements. 
Some top Canadian universities that accept IELTS scores are: 
University of Toronto – Minimum overall IELTS score requirement of 6.5, with no band below 6.0
The University of British Columbia – Minimum overall band score requirement of 6.5, with no individual score less than 6.0
McGill University – Minimum overall band score of 6.5 or above, with an individual band score of 6.0 or above
McMaster University – Minimum overall score of 6.5 for all bands, with at least a 5.5 score in each section 
University of Montreal – Minimum overall IELTS score of 6.5 for all bands, with no band less than 6.0
University of Alberta – IELTS score of at least 6.5, with an individual band score of 6.0 or above 
University of Ottawa – Minimum overall score of 7.0, with a minimum score of 7.0 on three individual tests and 6.0 on the fourth test .
However, international students may also get admission to universities in Canada without IELTS. 
All About Canadian Language Requirements 
Indian students who want to study in Canada can apply for the Student Direct Stream (SDS). It is an accelerated study permit processing program for students applying for post-secondary designated learning institutions (DLI). The student must provide valid proof of English language test results for SDS processing. They should complete the test and get the results within two years of the date of the SDS application. 
To be eligible for the program, the student must fulfill either of the following Canadian language requirements: 
An IELTS score of 6.0 or higher in each language band: listening, writing, reading, and speaking 
A test évaluation de français (TEF) score equivalent to Canadian Language Benchmarks (CLB) score of a minimum of 7.0 for each skill 
Suppose the candidate does not qualify for the SDS program. In that case, they still have the option to take any of the prestigious English language proficiency tests and get the minimum score required by universities. 
The Canadian Language Benchmark (CLB) is the standard used to define, evaluate and recognize the English language proficiency of adult immigrants. The below table equates IELTS – General Training test score with CLB standards: 
Immigration, Refugees and Citizenship Canada (IRCC) does not specify any English Language proficiency test for international students. In addition to the IELTS, they also accept eligible scores from the Canadian English Language Proficiency Index Program (CELPIP). 
While the IELTS is for international English language skills, the CELPIP is for Canadian English. It contains both American English and British English and Canadian accents. For immigration to study in Canada, a candidate must take the CELPIP – General Test. 
By the end of 2023, IRCC will also accept Pearson English Test (PTE) as a Canadian language proficiency requirement. Like IELTS, PTE also tests the candidate's ability in reading, writing, listening, and speaking.  
Changes in the Canadian Post-Graduation Work Permit 
For students seeking Canadian post-graduation work permit online, the IRCC has introduced new changes. These measures will provide greater flexibility to international students who want to pursue the Canadian study program from abroad online. 
The recent changes are: 
International students who have enrolled in a Canadian program of 8-12 months with a start date between May and September 2020 can now complete the entire study program from abroad online. He or she will still be eligible to get a post-graduation work permit. 
As per the IRCC, students may pursue a Canadian course from abroad online until April 30, 2021. Furthermore, the IRCC will not deduct any time from the duration of any future post-graduation work permit they would like to apply for. In that case, the candidate must eventually complete 50% of the Canadian study program in Canada. 
All candidates who enrolled in post-graduation work permit programs in March 2020 or who started the program between March 2020 and August 31, 2021, do not need to complete 50% of the study program in Canada. According to the new changes, the candidate can complete 100% of the program online from abroad. For all international students in the above category, and until August 31, 2023, the time spent outside of Canada studying will be considered the overall duration of their post-graduation work permit. 
All international students who started or plan to start a Canadian study program between September 1, 2022, and August 31, 2023, need to complete at least 50% of the program in Canada. For such students, the time spent pursuing the program outside of Canada will be considered towards the overall duration of the post-graduation work permit only if it comprises less than 50% of the program. 
Up to 100% of the credits a student can earn towards a study program through a PGWP-eligible DLI can now be earned while pursuing the course abroad until August 31, 2023. Even in such case, the student will not lose their PGWP eligibility
If a student pursues a study program outside of Canada after August 31, 2023, that time will be deducted from the total duration of the PGWP, irrespective of the program's start date. 
The temporary changes in post-graduation work permit policies for students studying online in Canada will end on August 31, 2023.