Admission in Canadian Universities-Application Process
Sulekha
Study Abroad Team
18/07/2023
8 Mins Read
Popular Universities in Canada for Higher Education
After completing their higher secondary examinations or equivalent, many international students opt to pursue higher studies in colleges and Universities in Canada.
Aside from having a great reputation for being a tourist-friendly nation, Canada is popular among aspirants due to its multiple esteemed higher education institutions. 
Indeed, it is a matter of pride for an aspirant's near and dear ones as well as for the native country if they choose to study in Canada and obtain the coveted degree.
A considerable number of Canadian colleges and Universities give admission to eligible students who file an application for a higher study program from different parts of the world.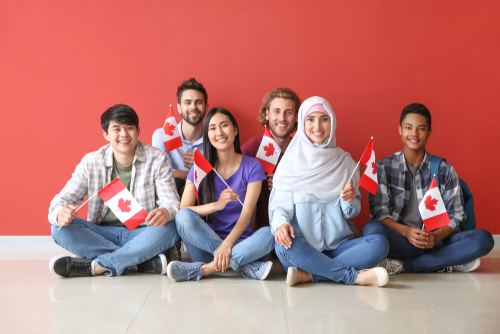 5 Best Canadian Universities
As many as 31 Canadian higher educational institutes are on the list of the world's most prestigious universities as per the World University Rankings 2033 of Times Higher Education. Each University boasts state-of-the-art infrastructure, follows the advanced education system, and has an experienced faculty.
International students who get admission to these institutes keep receiving opportunities for the globally accepted, highest standard education. In comparison to those who study in the US, students in Canadian universities need to pay low-cost tuition fees. In addition, the application procedure is simpler and more hassle-free. 

University of Toronto
This is one of Canada's top Universities, renowned for producing high-standard academic work, which is well respected. The University of Toronto has gained huge scores for its research impact. It is one of those institutes in Canada that have been promoting a global standard outlook by admitting students and qualified staff. It fosters international collaborations to expand the community of international students and faculty in Canada.

University of British Columbia
An Aspirant can study in Canada at the University of British Columbia if he or she can meet the eligibility criteria. Nearly 33% of students at this reputed institute are from different parts of the globe. It has one campus in Vancouver and the other in Okanagan. Many students opt for the undergraduate program that this University offers. It is popular with international students because it offers multiple scholarships. 


McMaster University
Students, as well as teaching faculty at this Canadian University, are from diverse nations. McMaster University is globally renowned for its social sciences, medicine, engineering, science, humanities, and business faculties. Since its foundation, this eminent University in Canada has strongly emphasized various research-oriented works to target pressing issues and requirements in society. 

University of Montreal
Nearly a quarter of the candidates at this top higher education institute are international. In terms of the number of students, this is the second-largest University in Canada. It offers various full-time undergraduate and postgraduate programs. It enjoys an excellent reputation for its affiliation with three sororities and fraternities. Many aspirants who wish to study abroad choose this renowned University.

McGill University
Students from over 150 nations pursue their desired courses of study at McGill University. This prestigious Canadian University has high rankings worldwide for its clinical study programs. It offers over 300-degree subjects to 31,000+ students at the under-graduation and post-graduation levels.
 Universities Open for Application in 2023 in Canada
In recent years, there has been a remarkable rise in the number of students opting for admission in Canadian Universities. Almost every University in Canada opens for application thrice a year. So, it is essential to be well-informed of Canada's intakes seasons - Fall, Winter, and Summer. Applying timely is paramount for a higher education aspirant as the competition level has increased with the growing number of applicants. 
The Fall semester begins in September, and most international students who wish to study abroad, especially in Canada, prefer this intake. The Winter intake commences in January, whereas the Summer semester starts in May. It is advisable for students who wish to pursue their desired higher studies in a Canadian University to apply for the Fall intake. 
All top Universities in Canada accept new applications from native and international students for the September intake. Each higher education institute offers a range of courses for this particular intake, which does not happen in winter and summer intakes. The spring season is easier to adapt for international students, and they get sufficient time to settle in a foreign country.
Here are the best Universities in Canada that have begun accepting applications from interested students for the September 2023 intake. 
University of Toronto 
University of British Columbia
McMaster University
McGill University
University of Montreal
University of Alberta
University of Waterloo
University of Calgary
University of Ottawa
Western University
Opting for the September intake will facilitate aspirants to accustom seamlessly to Canada's academic environment. It is paramount to have a clear understanding of the admission timeline for the Fall intake in order to be on the right track throughout the procedure of application. 
Language Proficiency Tests for Canadian Universities


International students with a desire to study abroad, mainly in Canadian universities, need to prove their proficiency in the English language. Reputed higher education institutes in Canada admit those applicants who have a good command of English. Every college, as well as University in Canada, wants applicants to sit for one or the other English test to finalize who they want to give admission to. 
Here are the English language exams that Canadian higher educational institutes accept. 
Canadian Academic English Language Test - All English-speaking Universities and colleges in Canada accept the CAEL test. Aside from Canada, this test is available in the UAE, India, and the Philippines. 
Pearson Test of English - Over ninety percent of Canadian universities accept the PTE test. Initially, it was available in more than fifty countries. However, at present, only students from 10 selected countries can appear for this English language exam. An aspirant can sit for the PTE test online these days.
Cambridge English Test - More than 200 Canadian universities accept the Cambridge English exam. Students who appear for physical or paper-based exams get results within a week, and it takes 2-3 weeks for the results to be available for those who appear for the online test. 
TOEFL - Every University in Canada accepts the TOEFL test score to assess an applicant's English language ability. Most international students who want to study in Canada sit for the TOEFL exam available in over 150 nations. One can get the results in 7-10 days.
IELTS Academic Exam - Over 400 Canadian Universities and colleges accept the IELTS Academic exam. Aspirants from selected 30 countries can appear for this language proficiency exam. IELTS Indicator is the test that interested applicants can give online to meet their admission criteria. Results for the computer-based exams are available within a week, and it takes close to a couple of weeks for the paper-based exams.
Admission to Canadian Universities without the IELTS score
Almost every aspirant is aware of the importance of meeting the Canadian University IELTS requirement. However, many esteemed Universities in Canada admit applicants without IELTS scores. Aspirants must sit for alternative language proficiency tests or submit LORs that their previous education institutes issued. 
Multiple possibilities are there for a student to pursue the coveted study program at a Canadian University. Many institutes even give admission to applicants who hail from English-speaking countries without checking their IELTS scores.
Aspirants from non-native English-speaking nations who wish to get admission in Canadian Universities can submit the result of one of the below-mentioned tests that are alternative to the IELTS exam. 
PTE
TOEFL
CAEL
CanTEST
Duolingo English Test
 International students who wish to pursue higher studies in eminent Canadian Universities need to submit their English language proficiency certificate. Here's how to get admission and study in Canada without IELTS.
Applicants need to prove that they had studied in an English medium school for 4 years before filing an application for admission to a Canadian higher education institute. 
Candidates must be from English-speaking countries such as the UK, US, and Australia to get admission to a University in Canada without IELTS.
Interested international students from non-native English-speaking nations must enroll in an English language program that various Universities offer to get admission. 
 Application Cost for Universities in Canada
 Almost every Canadian University requires applicants to pay a non-refundable fee for applying for a study program. They need to make the payment before processing the application for admission. Usually, the fee covers the administrative expenses of the institute for successful application processing. 
The application fee for some renowned Canadian Universities ranges between 50-250 Canadian Dollars (CAD), which is 3000-15000 in Indian Rupees (INR). Every applicant must keep in mind that if the University where they apply does not admit them, recovering the paid application fee is not possible.
 Application Deadline for Canadian Universities
 International students who desperately wish to get admission in Canadian Universities must stay well aware of the application deadline. The entire admission process might take a year for many aspirants. The reason is multiple things are involved in the application process. 
Some factors include researching and finalizing the best college or University to study in Canada. In addition, filling out the application form for admission, organizing and submitting requisite documents, a response from the coveted institute, visa processing, etc., are part of the admission procedure. 

Students need to keep track of the application deadlines for chosen Canadian Universities. Doing so can help them timely conduct the admission process and that too in a systematic way. Every aspirant must remember that the application deadlines vary from one University in Canada to the other. 
The prime reason is there are three intake seasons when higher education institutes in Canada give admission to applicants. 
Interested students' chance of getting admission in Canadian Universities increases if they apply for their coveted undergraduate or postgraduate degree course timely. It is advisable for every single aspirant to keep checking the official website of every institute in Canada to stay updated on the application deadlines. Doing so will enable them to complete the application procedure on time.