A Journey Through the Top Countries for Studying Engineering
Sulekha
Study Abroad Team
18/07/2023
Why Choose Abroad for Engineering? 
Students looking to gain maximum exposure in their STEM career must have thought about going abroad at least once, especially if they plan to major in an engineering subject.  
Well, this does not have to stay a dream anymore. Studying engineering outside India is an excellent choice. It can develop confidence, increase exposure, provide better career opportunities, help children study among the best students worldwide, and develop other soft skills.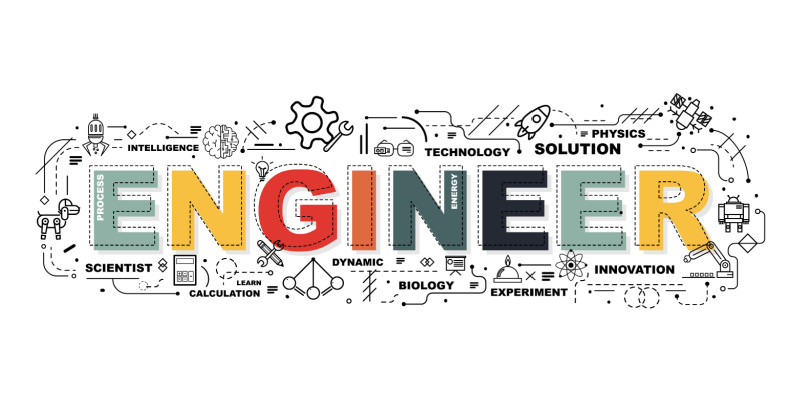 If anyone has been wondering about the top countries for studying engineering, here are some countries with the best engineering colleges in the world for Indian students. Let's have a look! 
1. The United States  
Yes, that is correct! Coming first on the list, the United States is one of the best countries to study abroad. It is home to several renowned institutions and Ivy League universities. Not only is it one of the most reputed countries to pursue a bachelor's, but it also provides some of the best courses for a Ph.D. in the USA for Indian students.  
Below are some reasons why the United States is the perfect choice to study engineering in a foreign land.  
The ROI Is Pretty Impressive! 
The US is always looking for talented people for jobs in technology. For an Indian, the chances of landing a high-paying job right after completing a bachelor's are fairly good. The STEM sector in the United States has been growing forever, and it would be a pretty good investment to pursue engineering there.  
Cultural Diversity in the States 
There is no shortage of people from all nationalities in US universities and colleges. The US is home to several dream colleges of students all around the globe.  
This is why one can find a decent population of every race. This is no different for Indian students, and there are plenty of Indians one can find here. Additionally, the universities make their institution culturally diverse and comfortable spaces for everyone.  
A US Degree Will Get Students Global Recognition  
Another amazing reason for studying in the United States is that the engineering degree will hold a high value when students graduate. Since US universities are well renowned around the globe, they will be considered a person of high esteem wherever they apply for jobs, including in India.  
2. Germany  
Students are often let down when they hear about the tuition fee of expensive countries like the US since they charge a gigantic amount of money, and not everyone gets a scholarship. That does not mean they must let go of their dreams to study abroad. Germany is one of the countries that offers high tuition waivers for college students.  
Pursuing a bachelor's or master's in Germany is a great idea, and below are some reasons why Indians should choose this country for their higher studies.  
Scholarship Opportunities 
When it comes to international students, Germany is a generous country. Many non-profit institutions and organizations offer scholarship benefits to bright young minds worldwide. Not only that, the government also actively provides talented students with scholarships to help them pay their tuition fees.  
Tuition Fee Waiver 
As mentioned above, Germany takes good care of the financial ability of international students. Studying in public universities in Germany will not cost students a lot since the education fee is very less. What's even more interesting is that since October 2014, the government of Germany has abolished tuition fees. Therefore, students would only have to pay the semester fee, which even goes to zero in some colleges.
Low Living Cost  
Germany is an economical place to study, and the expenses of living and accommodation are less than in other countries such as the US. International students can even work part-time to pay their living expenses. 
Best Universities and Diverse Environment  
Paying less for fees does not mean that students have to compromise on the quality of their education. Germany has some of the best higher education institutions globally, with world-class learning facilities. Apart from bachelor engineering, the country also has some of the best courses if one plans to opt for a Ph.D. in Germany.  
3. The United Kingdom 
If families of students have a flexible budget, and money isn't an issue for them, students can even consider moving to the United Kingdom to pursue a career in STEM.  
Not only does the country provide excellent facilities and opportunities to study engineering, but the cosmopolitan culture of the United Kingdom also makes it hard to say no. Below are some convincing reasons why students should choose the UK to pursue engineering abroad.  
The Education System is Almost Similar to That of India 
Unsurprisingly, the education system of the United Kingdom is very similar to that of India. This is something that a lot of Indians look out for when choosing a university outside of India.  
Additionally, the country focuses on elements of education the same way it is done in India. Reasoning ability, critical and logical thinking, and organizational and communication skills are some of the highly important areas in the United Nations.  
Sprawling And Diverse Campuses  
Another reason to choose the United Kingdom is that the universities' campuses are rich in culture, with world-class amenities and jaw-dropping infrastructure. Studying in the United Kingdom is a dream for many Indians, with campuses that are created with some of the oldest buildings.  
Furthermore, the buildings are designed in a gothic and intimidating style that attracts every international student to want to study here. UK universities have good experience admitting Indian students to their programs, and there is no shortage of cultural diversity on their campuses.  
Short And Efficient Courses 
Another benefit of the education system in the United Kingdom is that UK degrees take less time to finish. Most countries usually have 4-year undergraduate engineering programs, just like India. 
However, this isn't true for the UK, as their bachelor's engineering only requires students 3 years to finish. Furthermore, several diploma courses are as efficient as degree courses and require even less time to finish.  
3. Canada 
Almost every Indian seems to be moving to Canada for higher studies. Well, to be fair, Canada is home to several excellent universities and colleges, which can make it hard to say no to. Not only that, Canadian universities are known for their outstanding research programs and exciting project opportunities.  
Take a look at why Canada is the perfect choice for engineering Indian students after high school. 
Studying In Canada Is a Good Investment  
Like every other country on this list, studying engineering in Canada means that one does not have to worry about getting placed in a good company after their undergraduate program. The average salary of an engineer in Canada has risen significantly over the last few years. Therefore, students do not have to worry about not getting their future secured when studying in a country like Canada. 
Engineering is an in-demand course in Canada that allows Indian students to get hired and land a high-paying job right after graduation. 
Excellent Courses and Research Facilities  
Undoubtedly, the country is home to colleges that provide the best UG and PG courses in Canada. Students get a diverse range of options, ranging from the mechanical to the IT sector.  
Canada is often known as the research hub, as the universities have outstanding research amenities to help students gain practical knowledge via experiments and interesting projects. Research by some extraordinary students has also led to discoveries in the technology and engineering sector. 
4. Australia  
Last but not least is Australia, the land down under. Just like the rest of the countries mentioned above, Australia also offers excellent higher education, especially in engineering.  
Top Ranked Universities 
Australian universities have an excellent reputation across the globe. This means that students have good chances of landing a high-paying job after graduation. Out of the 300 top universities around the globe, 7 of them are Australian universities.  
International Students Get Scholarship Benefits  
The Australian government pays high attention to helping international students pay their tuition fees, especially for students with a weak family financial status. Besides covering the tuition fee, specific scholarships for talented minds can help students cover their accommodation and travel expenses. 
Internships and Part-Time Jobs  
Australia has a great work environment. College students are encouraged to work part-time at local jobs, which helps them cover their expenses efficiently. A lot of aspirants find jobs that are related to what they're studying. Nevertheless, one can always find a job no matter their field. 
Getting a Student Visa Is Easier 
Getting a student visa in countries like the US can be tough, but that doesn't hold for a country like Australia. The visa process for Australia is relatively easy and requires only a few steps. However, international students must meet all the Australian student visa requirements to get a student visa there. 
Studying engineering in these countries means getting a future secured forever. Universities with excellent education, high-class facilities, endless opportunities, and culturally diverse campuses are all traits common to each of the countries mentioned above.